2013 ASA JP Morgan 401k Changes
You will receive, or recently have received, information in the mail about some ASA JP Morgan 401k plan investment option changes. The changes were not communicated to myself or the ALPA Retirement and Insurance Committee ahead of the announcement.  They simply just happened, and I have done my best to analyze and disseminate my opinions as thoughtfully and quickly as possible.
There are two changes taking place within your retirement plan.
1. The American Century Short-Term Government fund is being removed from the plan. Any participant that is currently invested in the fund will be moved to the JPMCB Stable Asset Income Fund-F which already exists as an investment option.
2. The Columbia Mid Cap Value Z fund is being replace with the JP Morgan Mid Cap Value Inst fund.
The Mid Cap Value Breakdown
The addition of JP Morgan Mid Cap Value (FLMVX) looks to be a good substitution to the Columbia Mid Cap Value fund (NAMAX). The Columbia fund has posted only average returns since the departure of its key manager in 2011. In contrast, the JP Morgan fund's historical performance has earned it a Morningstar Five Star ranking.
The objective of the JP Morgan Mid Cap Value fund is to beat the Russell Mid Cap Value Index with less risk. Value investing is best described as buying stocks that an investor believes to be undervalued relative to some form of fundamental analysis. The fund currently holds 108 stocks, 28% being large cap, 69% mid cap and 3% small cap. Its largest holding is the JP Morgan Money Market fund at 4.5%. Other holdings that you may recognize, each under 2% of the funds asset, include Ameriprise Financial, Kohl's, AutoZone, Fifth Third Bank, Family Dollar and Williams-Sonoma.
The fund has a five-year standard deviation (risk) of 19.82 with an average return of 5.3%.  The JP Morgan fund is relatively expensive, especially considering the size of our 401k plan.  However, the fund's 10-year trailing return is 10.44%, ranking it in the top 20% of its peers.
Even though the fund has performed well, I caution all participants from over allocating to the horse that won last years race. Historical performance has very little to do with future results. The JP Morgan 401k plans Janus Overseas Fund is a great example of this.
Goodbye to American Century Gov't; Do I know you JP Morgan Stable Value?
The JPMCB Stable Asset Income Fund is a proprietary fund just for JP Morgan clients, thus there is not a ticker to track this investment on any financial site such as Morningstar or Yahoo Finance. The fund brochure shows that it tracks the Citigroup 3-month T-Bill Index.  To back test the performance of the stable asset value fund consider using JP Morgan ticker HLLVX. This fund has a similar portfolio and performance but can and will deviate from the actual performance of the Stable Value Fund.
The American Century Short Term Government fund's purpose was to hold money that participants did not want to risk placing in stock or the more aggressive PIMCO Total Return Fund. The Stable Value Fund, which takes on more risk, has out performed the American Century fixed income option. The removal of the American Century fund from the plan is not heartbreaking, but it would have been nice to see a more quality replacement.
I have long maintained that the ASA JP Morgan 401k Plan is dangerous for those inside five-years of retirement. This is due to the lack of fixed income options within the plan. Plan participants have little to zero access to treasury inflation protected bonds (TIPS), high yield bonds, or foreign fixed income, and have no way to manage their own duration of corporate bonds and US Treasures. Offering index mutual funds within these sectors would help those approaching retirement. Simply removing a lack luster choice and not replacing it with a quality fund forces me to think that the designers only have young risk-seeking participants in mind.
Wrap up
Overall the fund changes improved the quality of the ASA 401k Plan offering. However the plan still remains stuck in the 1990's. Modern 401k plans are offering actively managed mutual funds as well as passively managed index funds for all asset classes. There are many reasons why JP Morgan would resist the usage of index funds.  But the company is in the driver's seat and, if it so chose, can direct JP Moran to make changes as they see appropriate.  Union and non-union employees saving for their financial future would benefit from more low cost indexing choices within the plan.
This and more topics are discussed at the ALPA / Wiser Wealth Management 401k Plan Workshop held annually in Atlanta.
Capt, Casey Smith, www.wiserinvestor.com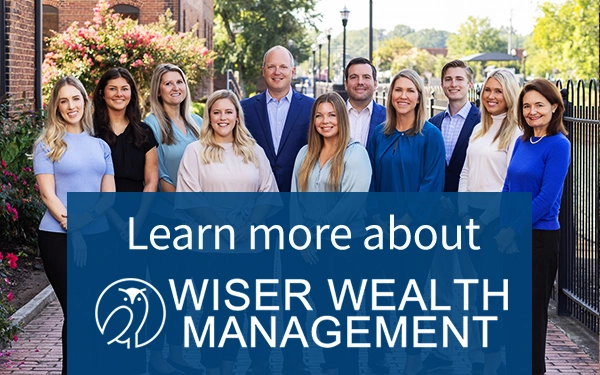 Share This Story, Choose Your Platform!
Wiser Wealth Management, Inc ("Wiser Wealth") is a registered investment advisor with the U.S. Securities and Exchange Commission (SEC). As a registered investment advisor, Wiser Wealth and its employees are subject to various rules, filings, and requirements. You can visit the SEC's website here to obtain further information on our firm or investment advisor's registration.
Wiser Wealth's website provides general information regarding our business along with access to additional investment related information, various financial calculators, and external / third party links. Material presented on this website is believed to be from reliable sources and is meant for informational purposes only. Wiser Wealth does not endorse or accept responsibility for the content of any third-party website and is not affiliated with any third-party website or social media page. Wiser Wealth does not expressly or implicitly adopt or endorse any of the expressions, opinions or content posted by third party websites or on social media pages. While Wiser Wealth uses reasonable efforts to obtain information from sources it believes to be reliable, we make no representation that the information or opinions contained in our publications are accurate, reliable, or complete.
To the extent that you utilize any financial calculators or links in our website, you acknowledge and understand that the information provided to you should not be construed as personal investment advice from Wiser Wealth or any of its investment professionals. Advice provided by Wiser Wealth is given only within the context of our contractual agreement with the client. Wiser Wealth does not offer legal, accounting or tax advice. Consult your own attorney, accountant, and other professionals for these services.
Sign up for our newsletter!
Our latest blogs, podcasts, and educational videos delivered to your inbox weekly.