The Wiser Wealth team is committed to helping clients identify, understand and commit to a long-term planning and investment objective that is both realistic and appropriate. Our investment and planning solutions are based on putting you first, by operating as a fee-only firm and accepting fiduciary responsibility.
Casey T. Smith, President of Wiser Wealth Management, started the company in 2001. Prior to starting Wiser Wealth Management, Casey worked for a brokerage firm and quickly became unhappy with the traditional brokerage commissions agenda. After seeing many financial advisors and companies acting in their own interest and not the client's, he decided to create his own firm focused on what is best for the client. In June 2001, Casey became a Registered Investment Advisor and formed a fee-only financial services firm, which later became Wiser Wealth Management, Inc.
In 20 years, Casey has grown Wiser Wealth into a firm that is centered around client service and retention. His fee-only firm accepts fiduciary responsibility for its clients' investments and welcomes investors of all wealth levels. In addition to financial planning and investing, Casey positioned Wiser Wealth to offer a seamless process through our network of professionals for insurance, tax and legal.
Casey earned a Bachelor of Science degree in Finance from Berry College in Rome, GA. He serves on the board of  the Wellstar Foundation, the Berry College Campbell School of Business Executive Advisory Committee, and Berry College Board of Visitors.
Casey is married to his high school sweetheart Angela and they have three children. Casey is also a retired airline Captain and still enjoys flying and playing golf in his spare time.
Missie Beach, CFP®, CDFA® and Senior Financial Advisor, joined Wiser Wealth in 2022. Missie brings over 20 years of financial planning experience with several large, independent RIA firms prior to joining Wiser. Her role involves working with clients to formulate planning goals, develop and implement wealth management strategies, and monitor clients' progress in working towards their financial and investment goals. Missie has experience in all areas of financial planning including retirement planning, estate planning, tax planning, college planning, and risk management.
Missie graduated cum laude with a bachelor's degree in Business and a minor in Dance from Wake Forest University. She received her master's degree in Personal Financial Planning from Georgia State University, where she was named Outstanding Personal Financial Planning Graduate Student of the Year. Missie holds the CERTIFIED FINANCIAL PLANNER™ certification and she is also a Certified Divorce Financial Analyst® professional.
Missie has shared her insights with national publications including the Wall Street Journal, USAA Magazine, Nerd Wallet, AARP, and NAPFA Advisor Magazine. Missie has provided advice through "Jumpstart Your Retirement Days" – a free hotline sponsored by Kiplinger's Personal Finance and the National Association of Personal Financial Advisors (NAPFA). She is the past Chairman of NAPFA's South Region and currently serves on the Leadership Development Committee.
She is an active parent volunteer at The Westminster Schools. In her free time, she enjoys watching her sons' sporting events with her husband.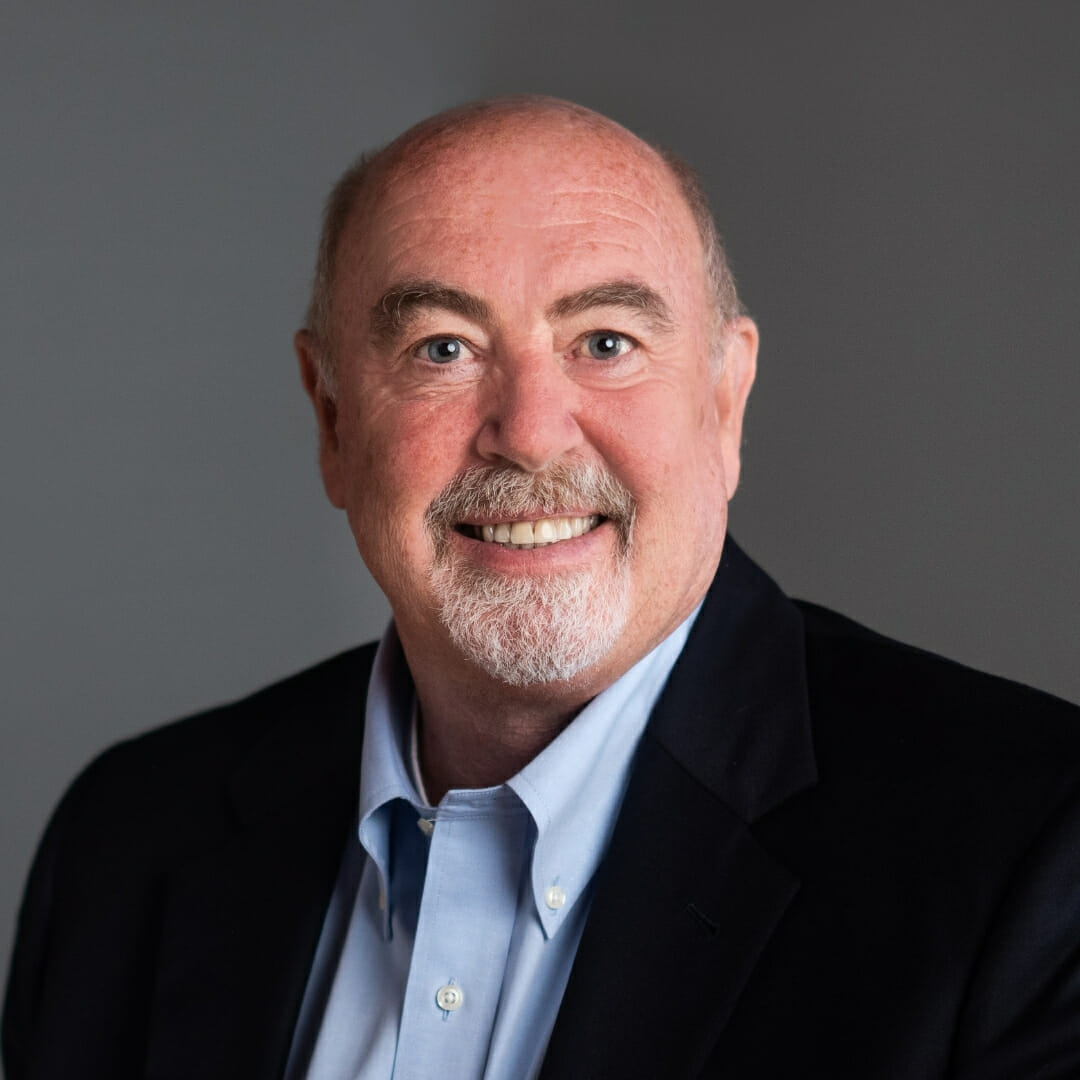 Brad Lyons, CFP® and Investment Manager, joined our firm in 2019. Brad brings over 30 years of experience in financial planning and investment strategies to the Wiser team. He is a CERTIFIED FINANCIAL PLANNER™ professional and is passionate about helping others find financial success and confidence. He is also a Registered Financial Advisor with The National Association of Personal Financial Advisors (NAPFA) and a member of The Financial Planning Association® (FPA®).
Brad attended Iowa State University and earned a Bachelor of Science degree in Business Administration. He completed his MBA from Golden Gate University and was awarded a certificate in recognition for successfully completing the Professional Financial Planner Program at Oglethorpe University. In his spare time, you can find Brad boating at the lake and enjoying time with his family and friends.
Michael Sava, CFP®, CIMA® and Financial Planning Specialist, joined Wiser Wealth in 2022. He provides comprehensive financial planning and investment advice. Mike brings over 20 years of financial advisory experience. Prior to joining Wiser Wealth Management, he spent more than 18 years as an advisor to a wide range of clients, assisting them on all aspects of their financial lives and investments. He also spent more than 5 years consulting to endowments and foundations.
Mike earned a Bachelor of Arts in International Relations-Economics from the University of Wisconsin, Madison. He is a CERTIFIED FINANCIAL PLANNER™ professional and a Certified Investment Management Analyst® professional; he passed Level II of the CFA program; and completed the Certified Fiduciary Auditor Program from the Center for Fiduciary Studies.
Mike is a member of the CFA Institute, CFA Society Atlanta, and Investments & Wealth Institute. He lives in Sandy Springs with his wife, Ely, and son, Jake. In his spare time, Mike enjoys golfing and mountain biking and he is actively involved in his son's NYO baseball programs.
Alexa Brannen, Director of Operations, began her career at Wiser Wealth in 2013 as Client Services Manager. In her nine years with the company, she has become the backbone of the business and leads the firm's client service team, compliance efforts, technology systems, procedures and the day-to-day management of the firm. Prior to joining Wiser Wealth, Alexa spent ten years in office administration and quality assurance. She brings a passion for problem solving and is constantly looking for ways to improve the client experience.
Alexa attended Kennesaw State University and earned a Bachelor of Science degree. In her spare time, Alexa enjoys spending time with her family and is actively involved with local dog rescues.
Tiffany Spino, Client Services Manager, began her career at Wiser Wealth in 2016. Tiffany is highly organized, attentive to detail and takes incredible care of our client's needs. She acts as liaison between our clients and our custodian, TD Ameritrade Institutional, to open, fund and maintain client accounts. She also supports our firm's marketing efforts. Prior to joining the Wiser team, Tiffany worked in customer service for ten years.
Tiffany attended Georgia Southern University and earned a bachelor's degree in Marketing with an emphasis in Sales. In her spare time, she enjoys cooking, running and spending time with her family.
Hadley Glenn, Marketing and Brand Manager, joined Wiser Wealth in 2021. Hadley handles the marketing efforts and brand management for the firm. Prior to joining Wiser Wealth, Hadley spent time as the Marketing Coordinator for a commercial real estate firm.
Hadley attended Lee University and earned a bachelor's degree in Communications, with an emphasis in Advertising and minor in Business Administration. In her spare time, Hadley enjoys walking her dogs, spending time at the lake, and traveling.
Michaela Dowdy, Financial Planning Associate, began working at Wiser Wealth Management in 2022. She assists in the development of financial plans, handles client relations in regards to the financial planning process, and gathers research for our upcoming blog posts and podcasts. 
Prior to joining the Wiser Wealth team, Michaela attended Samford University to earn a BSBA in Finance with a minor in Ministry and Missions. While at Samford she worked as a Client Services Associate for an investment firm. In her spare time, she enjoys golfing, spending time with her friends and family, and leading a small group at North Point Community Church.
Megan Rippe, Client Service Associate, began her career at Wiser Wealth in 2021. Megan handles the behind the scenes work, helping the firm stay organized and up to date with client information. Prior to working at Wiser, she spent her time in the Medical Field at a wellness center.
Megan attended Georgia Southern University and graduated with a Bachelors of Science degree and minor in Chemistry. In her spare time, Megan enjoys hiking, running, and trying new restaurants around Atlanta.
Lilton Moore, Video Production Manager, began working at Wiser Wealth Management in 2021. He is currently enrolled at Georgia State University pursuing a bachelors degree in Film and Media, with a minor in Marketing. In addition to being a full-time college student, Lilton helps set up lighting equipment for his mother's sports photography company.
Our Location
Wiser Wealth Management, Inc.
125 Church Street NE
Suite 220
Marietta, GA 30060
P) 678.905.4450
F) 678.264.0989
Location:
We are located inside the Carmichael Building at Marietta Station. The Carmichael Building is the brick building adjacent to the parking lot. Marietta Station is next to the Brickyard and across the street from the First Baptist Church of Marietta.
Parking:
Free parking is available in the front lot outside of our building. On a rare occasion that the front parking lot is full, you may have to find a spot to park on Church Street. Street parking is monitored and limited to two hours.
Accessibility:
We are located in Suite 220 which is on the main level of the Carmichael Building. To get to our suite, walk up the ramp from the front parking lot and into the brick building on the left. Suite 220 is to the left of the stairs. Public restrooms are available on this level to the right of the stairs.
If you have any other specific questions about our office, feel free to call the main line at 678-905-4450.