Avoid a financial advisor who….
On today's podcast, the team discuss what questions to ask and what research to conduct when choosing a financial advisor. They examine a recent case of an advisor in Atlanta, GA who is now missing and wanted by the FBI. The team provides a checklist of key questions you should ask your financial advisor and provide resources to aid in researching and finding a fiduciary, fee-only advisor.
Listen on Apple Podcasts or watch on YouTube:
In the news
Chris Burns, who runs Sandy Springs-based Dynamic Money and two associated financial groups, disappeared on Sept. 24. He was a fee-only financial advisor and also hosted a weekly radio show on WSB Radio. He rented the time and wasn't an actual employee.
The 37-year-old was not facing charges at the time he went missing, but his businesses were under investigation by the Securities and Exchange Commission. Burns is also under investigation by the IRS. Burns has now been charged with mail fraud and the FBI is asking for help locating him. The car he was driving was found abandoned in Dunwoody. Inside the vehicle were copies of three cashiers checks totaling over $78,000. The FBI is also asking anyone who has done business with Burns, and feels that they may be victims, to report it to the FBI.
The role of a verified asset custodian
The key difference between Chris Burns and other fee-only advisors is that the broker or custodian for all the assets Burns managed was not a third-party custodian. At Wiser Wealth Management, we use TD Ameritrade, as our third-party custodian to hold all client assets. This structure promotes trust between the client and advisor. TD Ameritrade sends the client a statement with all the securities and values of the account. The advisor also sends a statement to the client that matches the information from the third-party custodian. And the client can call the custodian directly for information on their account.
If your assets are not being held at Pershing, TD Ameritrade, Charles Schwab or Fidelity, you should question the validity of the custodian and question your advisor. These custodians not only provide the best in terms of software, professional support and trading desks, but they also keep the assets secure (FDIC, etc.) to the individual owner, not the financial advisor. If your advisor is not clearing at one of those firms, you should be concerned. This sets up an opportunity for a Ponzi scheme, like the one seen with Bernie Madoff and potentially, Chris Burns.
Is your advisor selling products?
Wiser Wealth Management is a fee-only, fiduciary firm and that means that we have a legal responsibility to act in the client's best interest. When choosing an advisor, it is important to look at the firm's structure and research the advisor and firm.
Annuity sales and whole life insurance policies are another way some non-fiduciary advisors "steal" money from investors. NAPFA reports that these advisors are costing consumers over $17 billion a year. It is important for consumers to understand how their advisor is compensated. A fiduciary, fee-only advisor is not selling products or being compensated by any outside party. Fee-only, fiduciary advisors are compensated only by the fees they charge to manage assets or develop a financial plan. Those fees should be clearly stated on the quarterly statements provided by the firm and also disclosed in the firm's ADV.
How to Research an Advisor
Over 5,000 complaint cases are filed every year with the Financial Industry Regulatory Authority or FINRA. Researching your advisor is important and easy to do. To conduct a check on an advisor, visit the FINRA Broker Check website and enter the advisor name, firm name or zip code. You can also search by license number. FINRA provides you a snapshot of a broker's employment history, regulatory actions and investment-related licensing information, arbitrations and complaints. This Broker Check tool tells you instantly whether a person or firm is registered, as required by law, to sell securities (stocks, bonds, mutual funds and more), offer investment advice or both.
The two most common claims reported by FINRA are unsuitability and misrepresentation. Unsuitability is when a product is sold or a trade is made on your behalf without having reasonable grounds for believing that the recommendation is suitable for you based on your other holdings, financial situation and financial needs.  Misrepresentation is when an advisor omits facts or uses language that confuses the client in order to get the client to buy funds or a product.
Are you a fiduciary?
How are you compensated?
Fee-only, commission only or fee-based?
Do you earn any commissions?
What percentage of your firm's assets are with insurance products, annuities or mutual funds?
Do you receive any referral fees from insurance companies, attorneys or advisors?
Do you have custody of your assets or do you custody them with an outside firm?  If so, which one?
Good resources for finding a fee-only, fiduciary advisor
Visit the NAPFA website to find an advisor near you that is a fee-only advisor. Fee-only Network is also another good resource to find an advisor.
Bottom line, a fiduciary + fee-only advisor is working in your best interest and they will be your best bet when it comes to helping achieve your financial goals.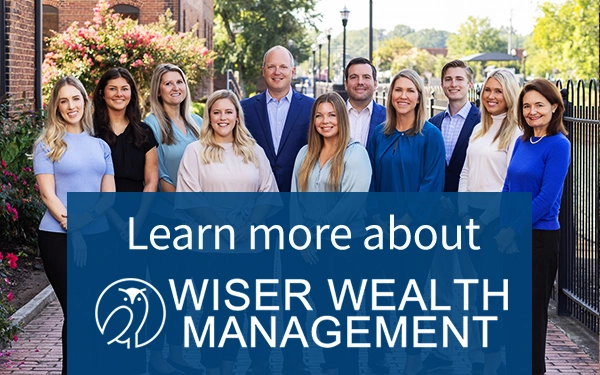 Share This Story, Choose Your Platform!
Wiser Wealth Management, Inc ("Wiser Wealth") is a registered investment advisor with the U.S. Securities and Exchange Commission (SEC). As a registered investment advisor, Wiser Wealth and its employees are subject to various rules, filings, and requirements. You can visit the SEC's website here to obtain further information on our firm or investment advisor's registration.
Wiser Wealth's website provides general information regarding our business along with access to additional investment related information, various financial calculators, and external / third party links. Material presented on this website is believed to be from reliable sources and is meant for informational purposes only. Wiser Wealth does not endorse or accept responsibility for the content of any third-party website and is not affiliated with any third-party website or social media page. Wiser Wealth does not expressly or implicitly adopt or endorse any of the expressions, opinions or content posted by third party websites or on social media pages. While Wiser Wealth uses reasonable efforts to obtain information from sources it believes to be reliable, we make no representation that the information or opinions contained in our publications are accurate, reliable, or complete.
To the extent that you utilize any financial calculators or links in our website, you acknowledge and understand that the information provided to you should not be construed as personal investment advice from Wiser Wealth or any of its investment professionals. Advice provided by Wiser Wealth is given only within the context of our contractual agreement with the client. Wiser Wealth does not offer legal, accounting or tax advice. Consult your own attorney, accountant, and other professionals for these services.
Sign up for our newsletter!
Our latest blogs, podcasts, and educational videos delivered to your inbox weekly.