Do you need life insurance?
Randy Hargett of Capstone Advisors joins the podcast again today to discuss life insurance.  Randy has worked for Capstone for over 18 years, advising individuals on various insurance options, including life insurance. Capstone is endorsed by the Dave Ramsey show and Randy is someone the Wiser team trusts for sound insurance advice for our clients.
Listen on Apple Podcasts or watch on YouTube:
SUMMARY
Life insurance is a very important role when having a strong financial plan. Randy and Casey begin by discussing the three different types of life insurance.
Whole life insurance
Whole life policies are designed to pay a death benefit as long as the policy is in place and the premiums are paid. Whole life policies build a cash value that can be borrowed against or liquidated. However, most fiduciary financial advisors agree that whole life insurance policies are not the best way to build wealth.
Term life insurance
Term life insurance has a term on how long the death benefit will be paid and can provide coverage for 10-40 years. With term life policies, there is no cash value and these policies tend to be less costly than whole life insurance. There is also a limit on how long the insurance company is liable to pay a benefit. Term life has become a very effective tool in managing and planning for situations after death like debt payments.
Universal life insurance
Universal insurance is a policy that can be designed to pay a death benefit out to age 120. It does not build cash value and is less expensive than a whole life policy. Randy has used universal life insurance policies to help those that do not qualify for a long-term care insurance policy. The universal policy is in place to help pay for long-term care after death.
What option is right for you?
Most people use term life insurance policies to help protect their families after death. It is especially important to pay for business debt if the person primarily responsible for the debt of a company were to die. The policy can help pay for any outstanding debt. In financial planning, we also look at what would happen if the income earner in a marriage passes away early. When this happens, the retirement savings also ends for the surviving spouse. Life insurance can also protect for the loss of social security income. All of these variables need to be considered when determining how much life insurance coverage is needed. Financial planning software is helpful in calculating all these different scenarios. There are also some cases where people are paying for insurance policies that are not needed. A financial advisor can assist with determining what amount of coverage is appropriate for each individual.
What if I have a pre-existing condition?
For those with pre-existing conditions, Randy is able to shop various medical conditions to underwriters at different insurance companies. This can be done anonymously, strictly based on the health condition. Different insurance companies have different philosophies on underwriting. Shopping around life insurance is very important. There are times when people are denied by one insurance company but approved by another. Sometimes an approval occurs because of a denial.
How important is a credit rating of an insurance company?
The credit rating of an insurance company is important but ultimately all life insurance companies are regulated by the federal government. No matter what happens, every state backs up every insurance company with a guarantee fund. If an insurance company goes out of business, the assets  of the company are distributed to the guarantee fund of every state. The state will then take in the premiums and pay the death benefits.
Casey and Randy discuss the difference between using an insurance agent or using an online application or website to purchase insurance. There is really no difference in premium pricing. The primary difference is that having an agent gives you a person to speak to directly, ask questions and provide guidance.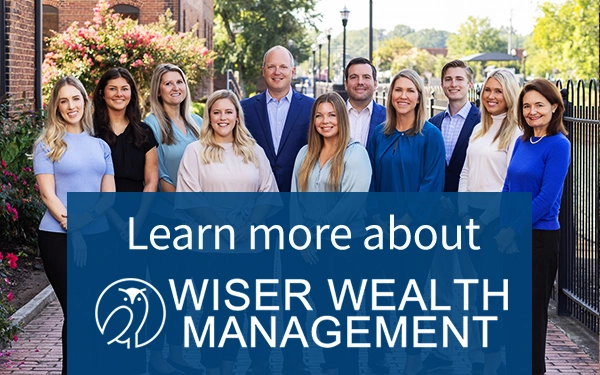 Is a high yield savings account right for you?
Casey Smith
Delta Pilots Guaranteed Variable Universal Life (GVUL) – What Action You Need to Take
Casey Smith
Share This Story, Choose Your Platform!
Wiser Wealth Management, Inc ("Wiser Wealth") is a registered investment advisor with the U.S. Securities and Exchange Commission (SEC). As a registered investment advisor, Wiser Wealth and its employees are subject to various rules, filings, and requirements. You can visit the SEC's website here to obtain further information on our firm or investment advisor's registration.
Wiser Wealth's website provides general information regarding our business along with access to additional investment related information, various financial calculators, and external / third party links. Material presented on this website is believed to be from reliable sources and is meant for informational purposes only. Wiser Wealth does not endorse or accept responsibility for the content of any third-party website and is not affiliated with any third-party website or social media page. Wiser Wealth does not expressly or implicitly adopt or endorse any of the expressions, opinions or content posted by third party websites or on social media pages. While Wiser Wealth uses reasonable efforts to obtain information from sources it believes to be reliable, we make no representation that the information or opinions contained in our publications are accurate, reliable, or complete.
To the extent that you utilize any financial calculators or links in our website, you acknowledge and understand that the information provided to you should not be construed as personal investment advice from Wiser Wealth or any of its investment professionals. Advice provided by Wiser Wealth is given only within the context of our contractual agreement with the client. Wiser Wealth does not offer legal, accounting or tax advice. Consult your own attorney, accountant, and other professionals for these services.
Sign up for our newsletter!
Our latest blogs, podcasts, and educational videos delivered to your inbox weekly.