How does your car payment compare?
Taking out a car loan is the way most Americans can afford to purchase a car.  The current average loan size of a new car loan is $32,187 and the average for a used car is $20,137.  Average amounts for all auto loans have risen steadily over the last ten years to a record breaking $23,438 in December of 2018.  This equates to the average monthly payment for a new car in Q1 2019 of $554.  This is more than half the average US mortgage payment!  New car leases were almost $100 less, at $457, and the average used car monthly payment came in at $391. These changes reflect a trend of people preferring costlier SUVs, along with the gradual rise in new-vehicle prices.  To cope with the reality of high monthly payments, many people are taking out longer auto loans.
Whether you choose to buy a new or used car, the ability to finance the loan for longer periods of time is becoming a trend in the industry.  Ten years ago, the most common new car loan term was 60 months or 5 years, followed closely by 72 months or 6 years.  Today, the most common term is 72 months and 84 months (7 years) is not too far behind!
And what age group takes out the most car debt?  Americans aged 45 to 64 take out the bulk of car loan debt in this country. The runner up is the 30 to 44 age range.
At Wiser, we understand that not everyone can pay cash for a car.  If you must take out a car loan, we encourage you to keep your loan term to 60 months or 5 years for a variety of reasons. One is that we love our cars when they are brand new, but when the romance fades, we are eager to trade them in for something else. The average length of ownership for a new car is about 6.5 years or 79 months, according to IHS Markit.  So, for example, you pay off a 72-month loan and then get the itch to buy a new car 7 months later (around the 79-month mark).  Then, you only have 7 months without a car payment. If that's the case, you would have been better off leasing two cars in succession, at 36 months each. You would have had lower monthly payments and the enjoyment of two cars!
Higher interest rates are another reason to stick with a 60-month loan.  The longer the term, the more interest you will have to pay on the loan, both in terms of the rate itself and the finance charges over time.
A new car also typically depreciates about 22 percent in its first year.  At the beginning of the car loan, you usually have "negative equity" in the vehicle.  You owe more on it than its worth due to that depreciation.  The time it takes you to build equity in your car varies, depending on what you bought and your down payment.  When you have equity in the car, you can sell it if your other bills get out of hand or you lose your job.  Negative equity, on the other hand, limits your options if you are in a money bind.  It also ties you down if you get tired of your car before it's paid off.  Also, if you get in an accident and the car is totaled, the insurance company will only pay you what the car is worth at the time of the accident.
Resale value is another reason to steer clear of extra-long car loans.  If you do plan on selling your car when it is paid off, a 5-year-old car is more desirable and more valuable in the used-car market than one that is 6 or 7 years old.
Edmunds has a great "What Can I Afford?" calculator we recommend using.  You start by entering your ideal monthly payment, and with a few clicks, you will see cars in your price range.
Published 11/12/19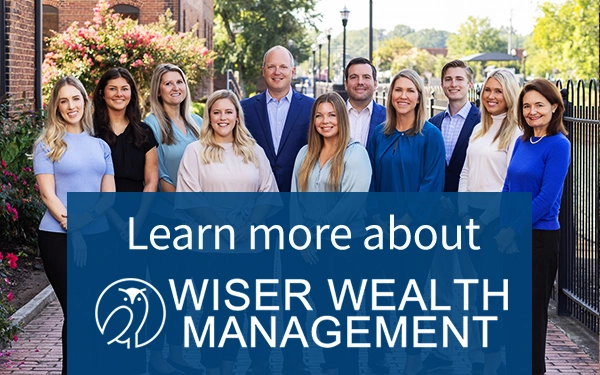 Share This Story, Choose Your Platform!
Wiser Wealth Management, Inc ("Wiser Wealth") is a registered investment advisor with the U.S. Securities and Exchange Commission (SEC). As a registered investment advisor, Wiser Wealth and its employees are subject to various rules, filings, and requirements. You can visit the SEC's website here to obtain further information on our firm or investment advisor's registration.
Wiser Wealth's website provides general information regarding our business along with access to additional investment related information, various financial calculators, and external / third party links. Material presented on this website is believed to be from reliable sources and is meant for informational purposes only. Wiser Wealth does not endorse or accept responsibility for the content of any third-party website and is not affiliated with any third-party website or social media page. Wiser Wealth does not expressly or implicitly adopt or endorse any of the expressions, opinions or content posted by third party websites or on social media pages. While Wiser Wealth uses reasonable efforts to obtain information from sources it believes to be reliable, we make no representation that the information or opinions contained in our publications are accurate, reliable, or complete.
To the extent that you utilize any financial calculators or links in our website, you acknowledge and understand that the information provided to you should not be construed as personal investment advice from Wiser Wealth or any of its investment professionals. Advice provided by Wiser Wealth is given only within the context of our contractual agreement with the client. Wiser Wealth does not offer legal, accounting or tax advice. Consult your own attorney, accountant, and other professionals for these services.
Sign up for our newsletter!
Our latest blogs, podcasts, and educational videos delivered to your inbox weekly.