How to Plan for Long-Term Care
Most of us do not smile at the thought of going into a nursing home one day or needing at-home care. Nonetheless, the reality is that half of the people turning 65 and older will require some type of long-term care. As far away as the age of 65 may seem to some, this is not a topic that should be put off until we've reached that age. Long-term care insurance should be purchased by your mid-fifties in order to obtain the most cost-effective premiums. Therefore, do not wait until there's a need for special care because by then, the price will increase to adjust to specific needs. For this reason, here are some useful things to know about long-term care.
Who Needs Long-Term Care Insurance?
Everyone is at risk of needing long-term care, but there are a few categories that enhance that risk. For example, women are more likely to need long-term care since they are more likely to outlive men. On average, women will need 3.7 years of care, while men need an average of 2.2 years. Some illnesses such as Alzheimer's can increase the likelihood for needing care for a longer period. In these situations, it is especially important to make sure you are covered by a good insurance plan.
Walk Through Holistic Financial Planning
It is advised that you meet with a trusted fee-only fiduciary financial advisor to better determine if long-term care insurance is right for you. At Wiser Wealth Management, we use a software to make appropriate suggestions for your specific needs. This is done by projecting how long-term care costs will affect your portfolio by calculating scenarios with and without long-term care insurance. We will also assess the possibility that you will need long-term care. Then, we try to understand if you can afford to self-insure care for an average length of 3 years, or if it is best to purchase a policy. We do not advise our clients to subscribe to a long-term care policy if the premium will drastically impact their present living. In the United States, 53% of people pay for their subscription to a plan out of pocket and 40% pay with medicaid.
Determine a Long Term Care Provider
There are many advisors out there who will try to sell you all kinds of insurances. This is why it is so important to have on your side a fee-only fiduciary advisor who you can trust. They receive no compensation for referrals or policies you choose. If your fee-only fiduciary financial advisor recommends a long-term care policy, then you can rest assured that the policy is right for you. Most advisors can connect you to a provider they trust who can provide quotes for multiple policies. On average, our clients receive three policies for review. Together, we determine which policy better suits their needs at an optimal price point.
If you need financial planning or are concerned about long-term care costs, reach out to Wiser Wealth Management. We are happy to help you find the best plan for your future health and wealth.
Have more questions? Contact Us
Michaela Dowdy
Financial Planning Associate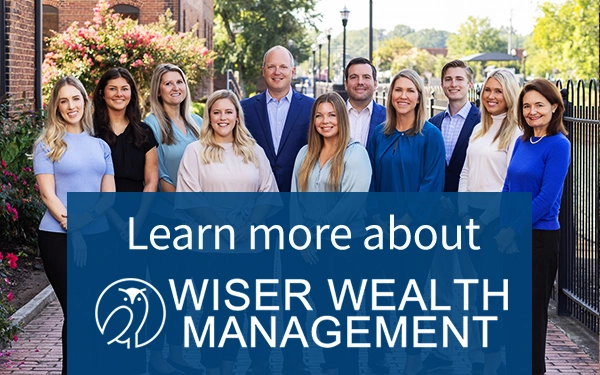 Is a high yield savings account right for you?
Casey Smith
Delta Pilots Guaranteed Variable Universal Life (GVUL) – What Action You Need to Take
Casey Smith
Share This Story, Choose Your Platform!
Wiser Wealth Management, Inc ("Wiser Wealth") is a registered investment advisor with the U.S. Securities and Exchange Commission (SEC). As a registered investment advisor, Wiser Wealth and its employees are subject to various rules, filings, and requirements. You can visit the SEC's website here to obtain further information on our firm or investment advisor's registration.
Wiser Wealth's website provides general information regarding our business along with access to additional investment related information, various financial calculators, and external / third party links. Material presented on this website is believed to be from reliable sources and is meant for informational purposes only. Wiser Wealth does not endorse or accept responsibility for the content of any third-party website and is not affiliated with any third-party website or social media page. Wiser Wealth does not expressly or implicitly adopt or endorse any of the expressions, opinions or content posted by third party websites or on social media pages. While Wiser Wealth uses reasonable efforts to obtain information from sources it believes to be reliable, we make no representation that the information or opinions contained in our publications are accurate, reliable, or complete.
To the extent that you utilize any financial calculators or links in our website, you acknowledge and understand that the information provided to you should not be construed as personal investment advice from Wiser Wealth or any of its investment professionals. Advice provided by Wiser Wealth is given only within the context of our contractual agreement with the client. Wiser Wealth does not offer legal, accounting or tax advice. Consult your own attorney, accountant, and other professionals for these services.
Sign up for our newsletter!
Our latest blogs, podcasts, and educational videos delivered to your inbox weekly.