Retirement Lifestyle: Pursuing Hobbies, Travel, and Volunteering
"Retirement," "The Golden Years," and "Phase Two" are just a few ways to describe the period in life when you find the freedom to step out of the rat race. This period offers the freedom to finally devote time to one's passions, explore new horizons, or make a positive impact on society. While financial security and living within one's means remain significant aspects of retirement planning, equally important is considering how to make the most of these special years. Let's examine the various opportunities that retirement presents, focusing on hobbies, travel, and volunteering, and how they can enrich your life in retirement.
Hobbies
Retirement is an opportune time to take a deeper dive into your hobbies or even explore new ones. Whether it's painting, gardening, playing a musical instrument, or writing, retirement allows you to dedicate more time and energy to the activities that bring you joy and fulfillment. Pursuing hobbies not only provides a sense of purpose but can also lead to personal growth and self-discovery. In addition, participating in hobbies can be a great way to connect with like-minded individuals.
Traveling
Retirement offers the freedom to travel and explore the world at your leisure. Whether it's ticking off items from your bucket list or exploring different cultures, retirement is the ideal time to embark on adventures you've always dreamed of taking. From exotic world destinations to local getaways, traveling in retirement allows you to gain new points of view, and create a deeper appreciation for the world around you. Don't forget that there are often special discounts and travel packages available exclusively for retirees. Making it a good time to indulge in your wanderlust.
Volunteering
During your working years, your days and nights are filled with work and family commitments. Retirement provides an excellent opportunity to give back to society and make a meaningful difference in the lives of others. Volunteering not only benefits the community but also offers numerous advantages for retirees. It allows you to use your skills and knowledge gained over your lifetime to contribute to the causes you are passionate about. Whether it's mentoring young professionals, working with nonprofits, or engaging in community service, volunteering can provide a sense of purpose, fulfillment, and social connection
Balancing Financial Considerations
Pursuing hobbies, travel, and volunteering are fulfilling aspects of retirement and  part of a balanced lifestyle. However, it is crucial to also strike a balance between enjoying these activities and maintaining financial security. Adequate retirement planning and investment strategies are essential to ensure that you have the financial means to support your desired lifestyle. Often, we will have clients segment out a portion of their retirement spending budget to a "travel budget." This allows clients to front-load the early years of retirement. These first years of retirement are also commonly known as the "go-go" years. They require more spending to support more travel and entertainment while their health is still good. Depending on your hobbies and travel style, your expenses could be more, less, or the same as your working years. These are highly personalized choices. So, talking about it with your financial advisor now, will get you on the right track for a fulfilling future.
Have more questions? Contact Us
Missie Beach, CFP®, CDFA®
Senior Financial Advisor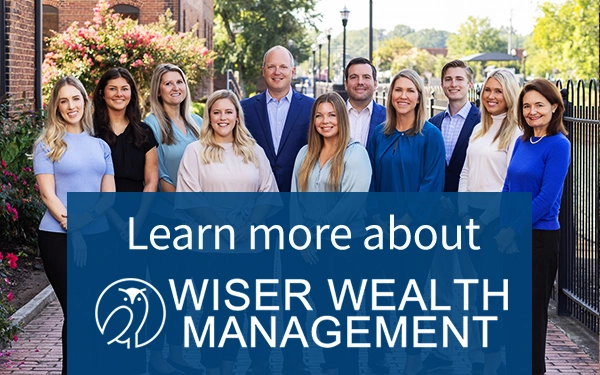 Share This Story, Choose Your Platform!
Wiser Wealth Management, Inc ("Wiser Wealth") is a registered investment advisor with the U.S. Securities and Exchange Commission (SEC). As a registered investment advisor, Wiser Wealth and its employees are subject to various rules, filings, and requirements. You can visit the SEC's website here to obtain further information on our firm or investment advisor's registration.
Wiser Wealth's website provides general information regarding our business along with access to additional investment related information, various financial calculators, and external / third party links. Material presented on this website is believed to be from reliable sources and is meant for informational purposes only. Wiser Wealth does not endorse or accept responsibility for the content of any third-party website and is not affiliated with any third-party website or social media page. Wiser Wealth does not expressly or implicitly adopt or endorse any of the expressions, opinions or content posted by third party websites or on social media pages. While Wiser Wealth uses reasonable efforts to obtain information from sources it believes to be reliable, we make no representation that the information or opinions contained in our publications are accurate, reliable, or complete.
To the extent that you utilize any financial calculators or links in our website, you acknowledge and understand that the information provided to you should not be construed as personal investment advice from Wiser Wealth or any of its investment professionals. Advice provided by Wiser Wealth is given only within the context of our contractual agreement with the client. Wiser Wealth does not offer legal, accounting or tax advice. Consult your own attorney, accountant, and other professionals for these services.
Sign up for our newsletter!
Our latest blogs, podcasts, and educational videos delivered to your inbox weekly.