The Business of Financial Advice
Are you curious about the intriguing dynamics within the financial advice industry? On this episode of A Wiser Retirement™ Podcast, Casey Smith and Missie Beach, CFP®, CDFA® unveil the hidden realities of the business of financial advice.
Listen on Apple Podcasts or watch on YouTube:
SUMMARY:
One true fact about the financial advice business is the low barrier to entry, which gives a lot of people the false sense that anyone can be a financial advisor. Another thing that is very interesting about the industry is the trust that clients develop in their advisors, which can be a good thing if they are in good hands, or a big disadvantage if they work with someone who does not have their best interest in mind.
Commission-Based Model
The business of financial advice began as a commission-based model because of investment managers who worked as middlemen in investing people's money but were never financial planners. This commission-based model is still seen nowadays, mostly with big box firms. People who work for these firms are basically salespeople, therefore not fiduciary (legally obligated to act in the best interest of the client). They sell products based on suitability. For example, you may get pre-approved for an $800,000 mortgage, but does that mean you should take all your savings to give a 20% down payment on a million-dollar home? You are suitable for the mortgage, but considering all aspects of your financial life, this might not be a good option for you.
Fee-Based Model
Many who work in the fee-based environment end up leaving. Unfortunately, most don't end up leaving because they had an epiphany and decided they want to start working in the best interest of their clients. The reason they often leave is because they want to make more money on their own. That's how fee-based wealth management firms are created. They are fiduciaries in the sense that when they create a plan for you, they have to use the fiduciary rule, which is disclosing any conflicts of interest. However, when they are done with the plan, and move to the product side they are no longer fiduciaries, and operate under the same rule they did at the big box firms, "Is it suitable?"
Fee-Only Model
Then there is the fee-only model, which makes up only 4% of the industry. Wiser Wealth Management is proudly a fee-only wealth management firm. Here, we don't sell any products. We get paid by the percentage of assets under management. Additionally, we convert clients with assets above $5M to a flat fee simply because we want to avoid any and all possibility of conflict of interest. Since $5M in assets is a high amount, it might be beneficial for the client to diversify even further. This might include buying a vacation home or an investment property. Therefore, we are truly able to provide advice that is best for our clients, not ourselves.
Hourly-Based Financial Planning Service
We also provide an hourly-based financial planning service for those who don't have assets to be managed at the time. With careful planning and proper execution, over time these clients eventually end up switching to our assets under management service.
Brokercheck
Brokercheck is an initial way to help you screen your financial advisor. It may not say much about the person, but if you check their name on Brokercheck and they have something on their record there, then that's your sign to go look for someone else. Filing a problem with FINRA is not easy, the client must be really angry or feel like the advisor caused a lot of damage. So if something gets put on their record, that's a really big red flag, because small demeanors will pass unregistered.
Vanguard has a study that shows that people are much better off using an advisor than when not using one. However, there's a line, and that line is being a real fiduciary advisor. When you cross that line that's when clients are better off on their own.
TIMESTAMPS:
0:00 Intro
1:55 Commission-Based model
08:30 Fee-Based Model
10:00 Fee-Only Model
11:55 Hourly-Based Service
18:45 Brokercheck
LINKS:
Learn more about Casey Smith and Missie Beach, CFP®, CDFA®
CONNECT:
Twitter, Instagram, Facebook, LinkedIn, and YouTube.
Learn more about A Wiser Retirement™ podcast and access previous episodes.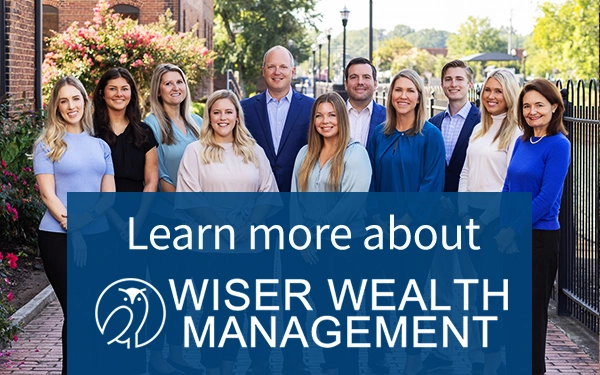 Share This Story, Choose Your Platform!
Wiser Wealth Management, Inc ("Wiser Wealth") is a registered investment advisor with the U.S. Securities and Exchange Commission (SEC). As a registered investment advisor, Wiser Wealth and its employees are subject to various rules, filings, and requirements. You can visit the SEC's website here to obtain further information on our firm or investment advisor's registration.
Wiser Wealth's website provides general information regarding our business along with access to additional investment related information, various financial calculators, and external / third party links. Material presented on this website is believed to be from reliable sources and is meant for informational purposes only. Wiser Wealth does not endorse or accept responsibility for the content of any third-party website and is not affiliated with any third-party website or social media page. Wiser Wealth does not expressly or implicitly adopt or endorse any of the expressions, opinions or content posted by third party websites or on social media pages. While Wiser Wealth uses reasonable efforts to obtain information from sources it believes to be reliable, we make no representation that the information or opinions contained in our publications are accurate, reliable, or complete.
To the extent that you utilize any financial calculators or links in our website, you acknowledge and understand that the information provided to you should not be construed as personal investment advice from Wiser Wealth or any of its investment professionals. Advice provided by Wiser Wealth is given only within the context of our contractual agreement with the client. Wiser Wealth does not offer legal, accounting or tax advice. Consult your own attorney, accountant, and other professionals for these services.
Sign up for our newsletter!
Our latest blogs, podcasts, and educational videos delivered to your inbox weekly.