On this episode of The Wiser Crypto Investor Podcast, Casey Smith and Robert Swarthout talk about smart contracts, NFTs, bitcoin, the four biggest U.S. exchanges, the four most popular types of cryptos, and new digital identification technology. They also explain why CBDCs raise privacy concerns, and whether or not you should diversify your selection of cryptos.
Listen or Watch:
SUMMARY:
What are smart contracts?
Each cryptocurrency has a different purpose; they are all structured differently. Interestingly, some blockchains support smart contracts. A smart contract is the ability to write code that executes when something happens. For example, it is like a paper contract, but it is written on a blockchain in code.
Interestingly, Ethereum was the first cryptocurrency to use smart contracts.
What is an NFT?
NFTs are non-fungible tokens that represent something unique on the blockchain. Typically, they are computer generated 8bit low quality jpegs. NFTs have become so popular that they are like trading baseball cards. People have taken an interest in the rarity aspects of NFTs because it is possible to make a profit with them.
What is the purpose of Bitcoin?
Bitcoin's main purpose is storage value. It is useful to keep for long periods of time to make a profit. In the past, bitcoin was pitched as a means for payment. However, this was quickly rectified because bitcoin payments take an unreasonable amount of time to process.
Try not to spend your bitcoin because if you spend while it is low, you can lose a lot of money. Be careful because it is very volatile!
The 4 Most Popular Types of Crypto
The four most popular types of cryptocurrencies are storage value coins, commercial use coins, meme coins, and central bank digital currency (CBDCs).
Do CBDCs raise privacy concerns?
CBDCs often raise privacy concerns in other countries because receipt data is stored. This means it is possible for the government to see your transactions, which causes concern amongst citizens.
In the U.S., large credit card companies do not receive transaction history. It is only permitted as public information if there is a court order.
Should you diversify your selection of cryptos?
You do not need to diversify your selection of cryptocurrency in your portfolio. If you are not looking to spend a lot of time investing in cryptos, the best option is to invest in the top five cryptos. The top five cryptocurrencies are Bitcoin, Ethereum, Solana, XRP, and Cardano. Keep in mind, it is an unregulated industry so tread carefully.
Download our white paper on "7 Steps to Leave a Financial Legacy"
TIMESTAMPS:
0:00 Intro
2:51 What are smart contracts?
5:12 What is an NFT?
9:06 What is the purpose of Bitcoin?
13:40 The 4 Biggest U.S. Exchanges
16:23 The 4 Most Popular Types of Cryptos
16:57 Do CBDCs raise privacy concerns?
24:45 New Digital Identification Technology
25:40 Should you diversify your selection of cryptos?
LINKS:
Learn more about Casey Smith and connect with him on Twitter.
Learn more about Robert Swarthout.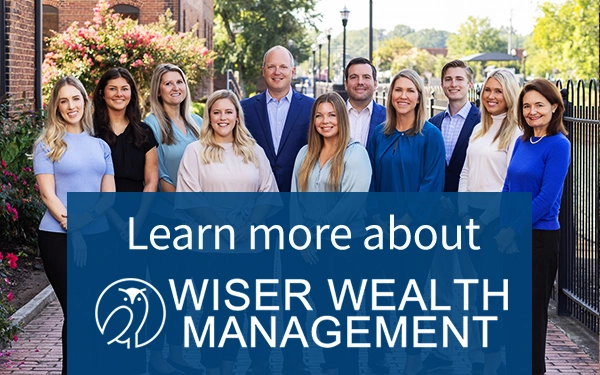 Is a high yield savings account right for you?
Casey Smith
Delta Pilots Guaranteed Variable Universal Life (GVUL) – What Action You Need to Take
Casey Smith
Share This Story, Choose Your Platform!
Wiser Wealth Management, Inc ("Wiser Wealth") is a registered investment advisor with the U.S. Securities and Exchange Commission (SEC). As a registered investment advisor, Wiser Wealth and its employees are subject to various rules, filings, and requirements. You can visit the SEC's website here to obtain further information on our firm or investment advisor's registration.
Wiser Wealth's website provides general information regarding our business along with access to additional investment related information, various financial calculators, and external / third party links. Material presented on this website is believed to be from reliable sources and is meant for informational purposes only. Wiser Wealth does not endorse or accept responsibility for the content of any third-party website and is not affiliated with any third-party website or social media page. Wiser Wealth does not expressly or implicitly adopt or endorse any of the expressions, opinions or content posted by third party websites or on social media pages. While Wiser Wealth uses reasonable efforts to obtain information from sources it believes to be reliable, we make no representation that the information or opinions contained in our publications are accurate, reliable, or complete.
To the extent that you utilize any financial calculators or links in our website, you acknowledge and understand that the information provided to you should not be construed as personal investment advice from Wiser Wealth or any of its investment professionals. Advice provided by Wiser Wealth is given only within the context of our contractual agreement with the client. Wiser Wealth does not offer legal, accounting or tax advice. Consult your own attorney, accountant, and other professionals for these services.
Sign up for our newsletter!
Our latest blogs, podcasts, and educational videos delivered to your inbox weekly.