Why Advisors Switch Firms
You get a letter from your advisor informing you that he or she is switching firms. One of your first thoughts might be, why? That's probably a good first question. Maybe the culture was not right. Maybe the firm's values did not align with the advisor's interest. Perhaps he or she is leading you out of an unhealthy, company-first environment into a fiduciary, fee-only model, putting you first.
However, statistics show that advisors do not switch firms in order to work in the best interest of their clients. In the last year, large firms like Merrill Lynch, Wells Fargo, Morgan Stanley and Edward Jones have lost the most advisors. Where did they go? LPL, Fidelity, Merrill Lynch and Morgan Stanley. 73% of advisors who left one company simply went to another one with a similar business model. There are several contributing factors to an advisor moving, but the number one factor is money.
The reality is that advisors are getting paid bonuses to transition clients from one firm to another and this is paid for by the client. The arrangement is set up as a loan that is forgivable up to a five-year period. The amount of the loan can be up to 40% of the advisor's Gross Dealer Concession (GDC) at his or her prior company. GDC is the revenue to a brokerage firm that is derived from the sale of products like mutual funds, stocks, bonds and insurance products. The note is forgiven when the new advisor sells products to the client base he or she is transitioning over or to new clients they take on. And there is a "sales minimum" that has to be achieved.
In this transition, there is a conflict of interest between the advisor and client. If the advisor does not use expensive enough products, he or she may not meet the new sales minimums, making the initial bonus turn into a loan that has to be paid back. From a client's standpoint, the advisor has different objectives than the client. Instead of sitting in front of you, listening to you, and guiding your best interests, they are looking for what they can sell you to meet their objectives.
While new regulations are making it harder for advisors and their broker dealers to work against the best interest of clients, the reality is that the length of the disclosures in small print is the only thing that has changed. They are hard to understand and are disclosed in a way that is not obvious.
While there are many good reasons for an advisor to transition out of a broker dealer relationship, the best reason would be to work in your best interest. After you ask why, the next questions should be: Will my advisor be acting as a fiduciary advisor in this new firm? And will this new firm be fee-only? If you get a yes and another yes in response, then that transition looks to be in your best interest.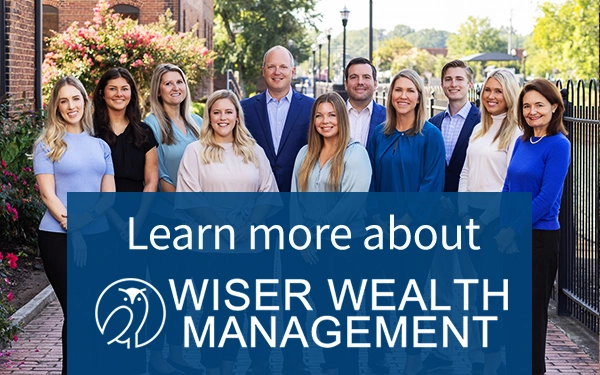 Is a high yield savings account right for you?
Casey Smith
Delta Pilots Guaranteed Variable Universal Life (GVUL) – What Action You Need to Take
Casey Smith
Share This Story, Choose Your Platform!
Wiser Wealth Management, Inc ("Wiser Wealth") is a registered investment advisor with the U.S. Securities and Exchange Commission (SEC). As a registered investment advisor, Wiser Wealth and its employees are subject to various rules, filings, and requirements. You can visit the SEC's website here to obtain further information on our firm or investment advisor's registration.
Wiser Wealth's website provides general information regarding our business along with access to additional investment related information, various financial calculators, and external / third party links. Material presented on this website is believed to be from reliable sources and is meant for informational purposes only. Wiser Wealth does not endorse or accept responsibility for the content of any third-party website and is not affiliated with any third-party website or social media page. Wiser Wealth does not expressly or implicitly adopt or endorse any of the expressions, opinions or content posted by third party websites or on social media pages. While Wiser Wealth uses reasonable efforts to obtain information from sources it believes to be reliable, we make no representation that the information or opinions contained in our publications are accurate, reliable, or complete.
To the extent that you utilize any financial calculators or links in our website, you acknowledge and understand that the information provided to you should not be construed as personal investment advice from Wiser Wealth or any of its investment professionals. Advice provided by Wiser Wealth is given only within the context of our contractual agreement with the client. Wiser Wealth does not offer legal, accounting or tax advice. Consult your own attorney, accountant, and other professionals for these services.
Sign up for our newsletter!
Our latest blogs, podcasts, and educational videos delivered to your inbox weekly.