6 Financial Concerns for Women After Divorce
Starting over after a divorce can be overwhelming, especially when it comes to finances. Not only does a couple need to discuss how to detach their finances from one another during the divorce process, but they also need to start planning ahead for a self-sufficient financial future. Women in particular sometimes find themselves at a disadvantage if they had not been heavily involved in the financial decisions during the marriage. Just getting an understanding of your current financial position can be daunting. Any woman feeling the daunting prospect of divorce will find it helpful to break down the process by focusing on these important financial categories:
Asset Division
Believe it or not, a 50/50 asset split doesn't always do the trick. The type of account can make a big difference when it comes to dividing investments. There's a big difference between a regular investment account versus a retirement account (think taxes). Even dividing investment accounts requires scrutiny as the cost basis (purchase price) of the assets comes into play when they are sold in the future. Although they know the law, not all attorneys are financial savants. Be sure to hire a CDFA® (Certified Divorce Financial Analyst) to help determine the best split and forecast the potential future impact.
Income
Often women have not been the primary breadwinners in the household or may not have been employed outside the home in many years. Don't let this deter you if you are facing the decision to divorce. Your education and work experience, although potentially dated, is still valuable. Tune up your resume and network, network, network. Most divorcees find gainful employment through their social networks. Employers know that women are some of the hardest working employees as they are adept at multi-tasking and juggling competing priorities. Don't underestimate how employable you might be and know that you can take control of your financial future.
Child Support and Alimony
Don't get too hung up on these payments, as these are for limited terms. Make sure the ex-spouse is covering a fair share of raising the children and alimony while you might be sprucing up your job skills.
Debt
If the divorce settlement requires you to pay any liabilities accrued during the marriage, try to pay this off immediately with any liquid assets received. It's better to start off your new life with a clean slate. Make sure there is no jointly held debt with your ex-spouse. You don't want your credit record tied to your ex's in any way.
Retirement Planning
Unfortunately, it's common to see most of the household retirement savings built up in the husband's name. Hopefully, this will be split in the divorce settlement. In the settlement you can ask your ex to make annual contributions to your Roth IRA. Then, once you are more established in your new job/career, try to increase your own 401(k) savings as much as possible.
Budget
Many divorcees have not lived within the budget constraints of a single income for some time. Nonetheless, there's no time like the present to start. Create a statement of income and expenses to insure you're living within your means which might be substantially different than when you were married. This might be one of the more difficult parts of the process, since it may require changes in spending habits and lifestyle. However, facing your new financial reality early can help mitigate any future issues that could arise from living outside your means.
It's important to frame the situation as a total financial reset. Only this time, you create your own destiny. Whether you were the saver or the spender during the marriage, you now have full control over your financial future. Rely on your CDFA® and financial advisor to guide you along the path, and make the most of the change.
Have more questions? Contact Us
Missie Beach, CFP®, CDFA®
Senior Financial Advisor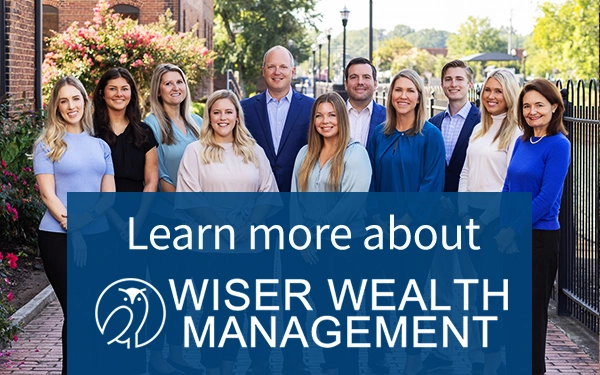 Share This Story, Choose Your Platform!
Wiser Wealth Management, Inc ("Wiser Wealth") is a registered investment advisor with the U.S. Securities and Exchange Commission (SEC). As a registered investment advisor, Wiser Wealth and its employees are subject to various rules, filings, and requirements. You can visit the SEC's website here to obtain further information on our firm or investment advisor's registration.
Wiser Wealth's website provides general information regarding our business along with access to additional investment related information, various financial calculators, and external / third party links. Material presented on this website is believed to be from reliable sources and is meant for informational purposes only. Wiser Wealth does not endorse or accept responsibility for the content of any third-party website and is not affiliated with any third-party website or social media page. Wiser Wealth does not expressly or implicitly adopt or endorse any of the expressions, opinions or content posted by third party websites or on social media pages. While Wiser Wealth uses reasonable efforts to obtain information from sources it believes to be reliable, we make no representation that the information or opinions contained in our publications are accurate, reliable, or complete.
To the extent that you utilize any financial calculators or links in our website, you acknowledge and understand that the information provided to you should not be construed as personal investment advice from Wiser Wealth or any of its investment professionals. Advice provided by Wiser Wealth is given only within the context of our contractual agreement with the client. Wiser Wealth does not offer legal, accounting or tax advice. Consult your own attorney, accountant, and other professionals for these services.
Sign up for our newsletter!
Our latest blogs, podcasts, and educational videos delivered to your inbox weekly.