The Wiser Wealth team discusses the current state of the market, economy and Covid-19 recovery. What can history teach us about how we should respond to today's market volatility?
Listen on Apple Podcasts or watch on YouTube:
You can also find this episode on your favorite podcast listening app, like Google Podcasts, TuneIn Radio, Stitcher, and Spotify.
SUMMARY
"The market is up and main street is on fire."
The coronavirus pandemic has affected us all in ways no one could have imagined. The absence of live sports, restaurants slowly shifting from take-out only to open dining rooms with limited capacity and face masks hanging from car rear view mirrors. We are all adjusting to this new way of life. It should also come to no surprise that the pandemic has not only flipped our way of life upside down, but the economy as well. This podcast digs into the effects of Covid-19 and some ways to combat these unforeseen circumstances.
Regarding the status of the market today in relation to the current recovery state, the numbers appear to be coming back when looking at the aggregate Dow and S&P. Unfortunately, there are very few companies doing extremely well, but those firms are single handedly pulling the indexes forward.
As a whole, travel in and around the U.S. has felt the impact of the coronavirus. The airline industry is down 52%, and the demand for gas has dropped due to many Americans sheltering in place and working from home. On the other hand, the one sector that has held steady through the pandemic has been technology. With the increase in virtual Zoom meetings, which is up 209%, along with the historical SpaceX launch, the tech industry is holding its own against the Covid-19 pandemic. Companies such as Apple, Amazon and Microsoft are credited with holding the economy up.
In the U.S., approximately two thirds of the GDP is based on consumer spending. Today, there are nearly 23 million people unemployed, many of which are receiving $600 a week on top of their regular unemployment. This additional check has helped Americans put food on their tables and pay rent. These benefits, however, are set to end on July 31st and it will be interesting to see what effect this will have on the economy. However, there is already talk of a third stimulus package in the works, which could potentially encourage some Americans to not return to work, as many are making more with unemployment benefits and no job expenses, than by working.
In many ways, the current situation is similar to 1968, with the spread of the H3N2 Hong Kong Flu, the tragic assassination of Dr. Martin Luther King, Jr. and it was also an election year. There is a saying that "history never repeats itself, but it does rhyme," which appears to be true. Although the S&P was down 9% from January to March of 1968, by the end of the year the market was positive, with nearly double digit growth. It is uncertain as to how 2020 will end the year, but we continue to remain optimistic.
From a financial standpoint, it is important to always stay the course. During the peak of the coronavirus in the U.S., many investors, particularly in the retail markets, were choosing to liquidate at the worst time, on or around March 23rd. It is vital when creating a portfolio, that it is constructed to withstand market volatility and is built for the long-term. Wiser Wealth Management was able to weather the financial crisis of 2008 and from that, Casey Smith gained many valuable takeaways that have been implemented when giving advice to clients during this coronavirus pandemic. Our advisors ensure each client's portfolio is constructed to endure unforeseen circumstances, whether it be another pandemic or financial crisis.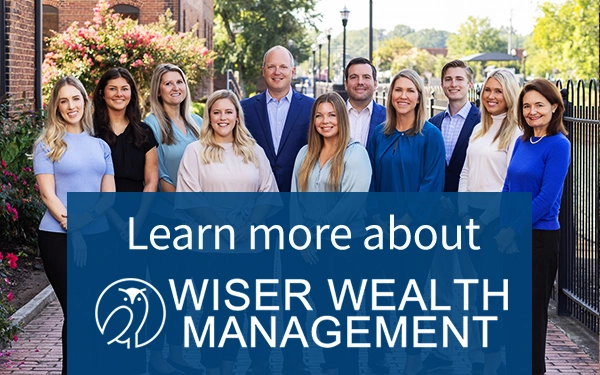 Share This Story, Choose Your Platform!
Wiser Wealth Management, Inc ("Wiser Wealth") is a registered investment advisor with the U.S. Securities and Exchange Commission (SEC). As a registered investment advisor, Wiser Wealth and its employees are subject to various rules, filings, and requirements. You can visit the SEC's website here to obtain further information on our firm or investment advisor's registration.
Wiser Wealth's website provides general information regarding our business along with access to additional investment related information, various financial calculators, and external / third party links. Material presented on this website is believed to be from reliable sources and is meant for informational purposes only. Wiser Wealth does not endorse or accept responsibility for the content of any third-party website and is not affiliated with any third-party website or social media page. Wiser Wealth does not expressly or implicitly adopt or endorse any of the expressions, opinions or content posted by third party websites or on social media pages. While Wiser Wealth uses reasonable efforts to obtain information from sources it believes to be reliable, we make no representation that the information or opinions contained in our publications are accurate, reliable, or complete.
To the extent that you utilize any financial calculators or links in our website, you acknowledge and understand that the information provided to you should not be construed as personal investment advice from Wiser Wealth or any of its investment professionals. Advice provided by Wiser Wealth is given only within the context of our contractual agreement with the client. Wiser Wealth does not offer legal, accounting or tax advice. Consult your own attorney, accountant, and other professionals for these services.
Sign up for our newsletter!
Our latest blogs, podcasts, and educational videos delivered to your inbox weekly.