Crypto Market Update, Kim Kardashian, & New Fund Launch
On this episode of The Wiser Crypto Investor Podcast, Casey Smith and Robert Swarthout talk about Robert's new fund launch, Ethereum, Kim Kardashian v. SEC lawsuit, Ripple v. SEC lawsuit, and other current events surrounding the world of crypto today.
Listen or Watch:
SUMMARY:
Robert's Launching a New Fund
Robert announces that he is launching a new fund! This fund is focused on cryptocurrency investing for accredited investors. Robert started his crypto journey in 2018 and has gained a wealth of knowledge since then. Robert is excited to share more about this, but if you have any questions, feel free to reach out to him directly at [email protected].
Change in Ethereum Energy Consumption
On September 15th Ethereum started its merge from proof of work to proof of stake. Meaning that the energy consumption to make the coins will start going down over time. This will be a very gradual shift, but one that will help over time.
When we look at the two different ways to mine crypto, there are two main strategies: proof of work and proof of stake. Proof of work is not an environmentally friendly way of mining crypto because of the amount of electricity it uses up. Bitcoin and Ethereum were two of the big cryptocurrencies using this method.
Kim Kardashian v. SEC
Recently Kim Kardashian got herself into hot water because she promoted crypto through social media, but didn't state that she was getting paid to promote it. The SEC sued her for 1.2 million dollars. This case is already wrapped up and Kim ended up paying the 1.2 million dollars. This was an easy win for the SEC because Kim could afford the loss, and probably didn't want to deal with the headache of fighting it.
Ripple v. SEC
The Ripple v. SEC Lawsuit is one of the biggest SEC cases since the 1940s and will play a huge role in the future of cryptocurrency. On September 18th, both the SEC and Ripple filed a motion for summary judgment and are now working on their responses to each other. Ripple wants this case to be dismissed whereas the SEC wants 1.3 billion dollars. If Ripple wins, it will be all for the crypto industry.
Ripple wants to be able to use the currency XRP with US dollars. The world works in dollars, so there would be a lot to gain if XRP was interchangeable with dollars. With this case taking over their US market, Ripple's business has exploded outside the US. Over 90% of their customers are actually outside the US.
CBDC's – Government Backed Currency
CBDC is the acronym for central bank digital currency. There was some discussion over the summer about a potential bill coming out in the fall encompassing groundwork for not only CBDC but also Stablecoins. It seems that this has gotten pushed back, and now a lot of people are just waiting to see what will happen in the spring.
The rest of the world, depending on where you look, is working a lot quicker than us when it comes to cryptocurrency. Almost 200 different countries are looking at or thinking about their own digital currency. There is potential for cryptocurrencies or even Stablecoin to help countries that don't trust their governments or banks. Another thing government-backed currency could be good for would be increasing cash flow quickly. If we look back to Covid and stimulus checks, something like this could have helped spread the funds a lot quicker.
If you think about it, crypto could help solve many different problems in the world today. Different government-backed programs could potentially even be funded with crypto.
Who is Voyager?
Who is Voyager and why are they going bankrupt? They were a part of the fallout that happened back in the late spring/early summer when Three Arrows Capital, a hedge fund, ended up not being able to pay their bills and their lenders. Voyager was one of the companies that gave Three Arrows Capital a loan.
Voyager actually lent out customers' funds. FTX came in and bid on Voyager, and now plans on getting the customer funds back to prior Voyager customers.
Download our white paper on "Your Path to a Lifetime of Financial Success"
TIMESTAMPS:
0:00 Intro
0:25 Robert's Launching a New Fund
2:57 Ethereum
5:48 Kim Kardashian v. SEC
14:20 Ripple v. SEC
20:13 Government Backed Currency
30:12 Voyager
LINKS:
Learn more about Casey Smith and connect with him on Twitter.
Learn more about Robert Swarthout.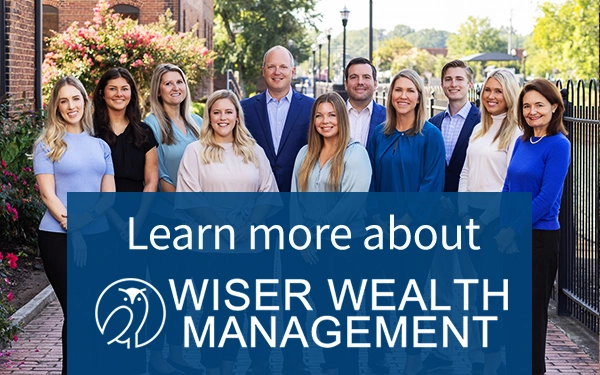 Share This Story, Choose Your Platform!
Wiser Wealth Management, Inc ("Wiser Wealth") is a registered investment advisor with the U.S. Securities and Exchange Commission (SEC). As a registered investment advisor, Wiser Wealth and its employees are subject to various rules, filings, and requirements. You can visit the SEC's website here to obtain further information on our firm or investment advisor's registration.
Wiser Wealth's website provides general information regarding our business along with access to additional investment related information, various financial calculators, and external / third party links. Material presented on this website is believed to be from reliable sources and is meant for informational purposes only. Wiser Wealth does not endorse or accept responsibility for the content of any third-party website and is not affiliated with any third-party website or social media page. Wiser Wealth does not expressly or implicitly adopt or endorse any of the expressions, opinions or content posted by third party websites or on social media pages. While Wiser Wealth uses reasonable efforts to obtain information from sources it believes to be reliable, we make no representation that the information or opinions contained in our publications are accurate, reliable, or complete.
To the extent that you utilize any financial calculators or links in our website, you acknowledge and understand that the information provided to you should not be construed as personal investment advice from Wiser Wealth or any of its investment professionals. Advice provided by Wiser Wealth is given only within the context of our contractual agreement with the client. Wiser Wealth does not offer legal, accounting or tax advice. Consult your own attorney, accountant, and other professionals for these services.
Sign up for our newsletter!
Our latest blogs, podcasts, and educational videos delivered to your inbox weekly.