Investing for the Long Haul: Creating a Retirement-Focused Investment Strategy
Are you truly ahead of the game if you're trying to beat the market? On this episode of A Wiser Retirement™ Podcast, Casey Smith and Missie Beach, CFP®, CDFA® discuss investing for the long haul, and how to create a retirement-focused investment strategy. They mention misconceptions about the financial market and reveal why a bad year's performance shouldn't make you lose sleep. They also go over long-term investment strategies, investing in real estate, and the S&P 500.
Listen on Apple Podcasts or watch on YouTube:
SUMMARY:
Even though 2023 has been a good year, there are many who are still waiting for "the other shoe to drop," meaning they are still expecting the big recession economists predicted. In times of uncertainty, it is important to remain focused. Even if we were to have a recession in 2023, would that impact your retirement? If you have done proper financial planning, it should not impact you.
Another common behavior we see when the market is not performing as expected is when people try to move investments from passive to active management, in hopes to outperform the market. Most do this to feel like they have more control over the return on their investment. It is true that sometimes active managers are able to outperform the market, however, usually, that's short-term time horizons. Active managers cannot outperform over a 20-year time period. There's no secret sauce when it comes to investing. A diversified portfolio helps you lower risk and higher rate of return in the long run.
Half-Truths in Investing
There will always be people who swear that if you find a good manager, they will be able to get your investments to outperform the market. Be careful with half-truths like this. While they might be able to do it for a couple of years, outperforming the S&P500 over a period of 20 years is basically unheard of. A lot of times what will be advertised is a gain over 3 years. In fact, 25% of funds beat the S&P500 over a 3-year mark.
How to invest for the long haul?
If you like winning and hate losing, you will want to pick low-cost index funds and get the correct allocation. So, the S&P500 should be a large portion of your portfolio, then you can diversify the rest in many different ways, adding foreign small-cap Real Estate, for example. Realistically, this is how you beat the percentages over the long term. Over a 20-year period, only 2% of active managers beat the market. Therefore, with patience you will win, it's just a long game.
So, how do you win at investing?
If you're hiring a financial advisor, they should not be actively trading your portfolio. A financial advisor is there to build a comprehensive financial plan for you. Unfortunately, most advisors don't offer proper financial planning. They say they do financial planning, but all they really do is retirement planning, which for them is often a one-time deal. They might tell you how much to save, and how much you should have by the time you reach retirement age. If this is the plan that you are getting, you actually don't need a financial advisor to figure that out. There are plenty of different kinds of software and websites that can calculate the same thing for you for free.
What you really need is a financial advisor who is focused on providing a comprehensive financial plan, which includes, property and casualty insurance, estate planning, tax planning (for the current tax period, but also future). This kind of guidance will help you avoid despair during hard times and prevent the emotional side from getting in the way of your investments.
TIMESTAMPS:
0:00 Intro
7:30 Half-truths in Investing
12:00 How to invest for the long haul?
26:50 So, how do you win at investing?
LINKS:
Learn more about Casey Smith and Missie Beach, CFP®, CDFA®
CONNECT:
Twitter, Instagram, Facebook, LinkedIn, and YouTube.
Learn more about A Wiser Retirement™ podcast and access previous episodes.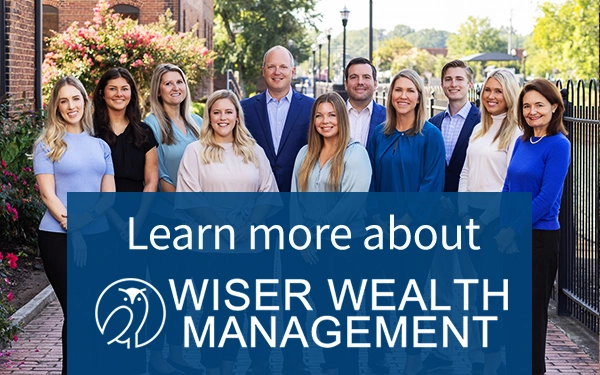 Share This Story, Choose Your Platform!
Wiser Wealth Management, Inc ("Wiser Wealth") is a registered investment advisor with the U.S. Securities and Exchange Commission (SEC). As a registered investment advisor, Wiser Wealth and its employees are subject to various rules, filings, and requirements. You can visit the SEC's website here to obtain further information on our firm or investment advisor's registration.
Wiser Wealth's website provides general information regarding our business along with access to additional investment related information, various financial calculators, and external / third party links. Material presented on this website is believed to be from reliable sources and is meant for informational purposes only. Wiser Wealth does not endorse or accept responsibility for the content of any third-party website and is not affiliated with any third-party website or social media page. Wiser Wealth does not expressly or implicitly adopt or endorse any of the expressions, opinions or content posted by third party websites or on social media pages. While Wiser Wealth uses reasonable efforts to obtain information from sources it believes to be reliable, we make no representation that the information or opinions contained in our publications are accurate, reliable, or complete.
To the extent that you utilize any financial calculators or links in our website, you acknowledge and understand that the information provided to you should not be construed as personal investment advice from Wiser Wealth or any of its investment professionals. Advice provided by Wiser Wealth is given only within the context of our contractual agreement with the client. Wiser Wealth does not offer legal, accounting or tax advice. Consult your own attorney, accountant, and other professionals for these services.
Sign up for our newsletter!
Our latest blogs, podcasts, and educational videos delivered to your inbox weekly.