Why it Only Took 4 Days for SBF to be Extradited
On this episode of The Wiser Crypto Investor Podcast, Casey Smith and Robert Swarthout talk about the latest drama with FTX and discuss why it only took 4 days for SBF to be extradited.
Listen or Watch:
SUMMARY:
The Charges Against Sam Bankman-Fried (SBF)
Although we wish it would be over, the conversation around FTX and SBF is continuing to swirl. SBF was arrested on December 12th, 2022 in the Bahamas and has since been extradited to the US. It was uncovered recently that all the funds from FTX were getting put through directly to Alameda. This information shows that this whole mess wasn't really an accident.
The charges being brought on him through the SEC are for securities fraud, specifically around the lies he told the investors coming into FTX, not the customers. This is interesting because no one is really coming out and saying customers should be taken care of first. This just goes to show how dangerous or risky this all is right now for investors.
SBF's Extradition
SBF was arrested in the Bahamas and the rumor was that he was going to fight the extradition to the US. There were a lot of bets going on along the lines of how long he would make it before he was extradited. Most people thought it would be around two weeks or so – then it only took four days. The prison he was being held at in the Bahamas is one of the top 5 worst prisons in the world, so this could have played a part in why he didn't fight very hard.
The DTCC
The DTCC, or the Depository Trust and Clearing Corporation, do the settlements of essentially all US equities and bond trading. They announced a couple weeks ago at a conference that they'll be using a system from R3, a UK-based company, along with their legacy systems and they have seen great results. There has been rumor of this forever in the crypto space, and in the crypto world, settlement of stocks and bonds and other equity type stuff is almost like a holy grail moment if it does end up coming to fruition.
Binance
Binance.us recently won the auction rights to purchase the assets out of bankruptcy for Voyager. Voyager was one of the two companies that FTX had originally won out of bankruptcy. They obviously went back into bankruptcy because of the whole FTX mess. Once the case closes, the Voyager customers will be able to get their assets via Binance.us. This in some ways could set up what will happen to the FTX customers depending on how the courts and companies handle everything. The Binance CEO claims that they are also looking at other assets to buy.
Negativity around Crypto
This whole mess has caused a lot of negativity to swirl around the crypto space. It's hard to predict the future of crypto, but what we can say is that crypto is already a risky asset class. For investors and managers of crypto, it's important to know that there will be bumps along the way. It could also be an opportunity for new investors because crypto is so low right now. In the last few weeks, crypto has dropped tremendously. This could be because of many different factors at play, but it's hard to tell. The first half of 2023 will probably be pretty similar to the environment right now. If there starts to get resolution in the SEC v Ripple case, that could help, but we really have to wait and see.
TIMESTAMPS:
0:00 Intro
01:00 The Charges Against Sam Bankman-Fried (SBF)
09:00 The Extradition
11:20 The DTCC
16:45 Binance
18:30 Negativity around Crypto
LINKS:
Learn more about Casey Smith, President of Wiser Wealth Management.
Learn more about Robert Swarthout, Founder, CEO & Portfolio Manager of Teton Crypto Capital.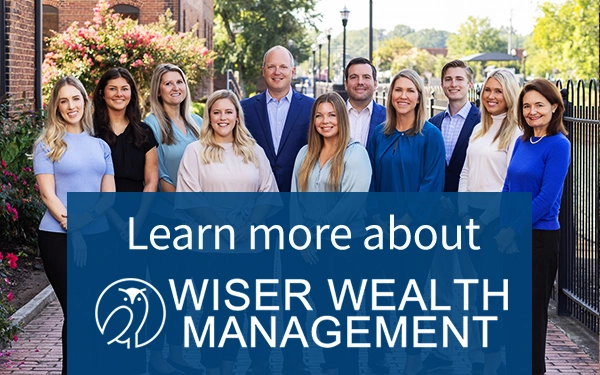 Share This Story, Choose Your Platform!
Wiser Wealth Management, Inc ("Wiser Wealth") is a registered investment advisor with the U.S. Securities and Exchange Commission (SEC). As a registered investment advisor, Wiser Wealth and its employees are subject to various rules, filings, and requirements. You can visit the SEC's website here to obtain further information on our firm or investment advisor's registration.
Wiser Wealth's website provides general information regarding our business along with access to additional investment related information, various financial calculators, and external / third party links. Material presented on this website is believed to be from reliable sources and is meant for informational purposes only. Wiser Wealth does not endorse or accept responsibility for the content of any third-party website and is not affiliated with any third-party website or social media page. Wiser Wealth does not expressly or implicitly adopt or endorse any of the expressions, opinions or content posted by third party websites or on social media pages. While Wiser Wealth uses reasonable efforts to obtain information from sources it believes to be reliable, we make no representation that the information or opinions contained in our publications are accurate, reliable, or complete.
To the extent that you utilize any financial calculators or links in our website, you acknowledge and understand that the information provided to you should not be construed as personal investment advice from Wiser Wealth or any of its investment professionals. Advice provided by Wiser Wealth is given only within the context of our contractual agreement with the client. Wiser Wealth does not offer legal, accounting or tax advice. Consult your own attorney, accountant, and other professionals for these services.
Sign up for our newsletter!
Our latest blogs, podcasts, and educational videos delivered to your inbox weekly.