Top Spending Categories in Retirement
Planning for retirement can feel daunting because of all the ways the future is out of our control. However, some factors, such as our personal spending in retirement, can be estimated and budgeted for well in advance. Your lifestyle, preferences, and individual circumstances will affect your spending patterns and rates, making your future financial picture unique. But there are several categories that commonly appear in most retirees' budgets.
Whether you're a few years or a few decades from retirement, here are some of the most common spending categories in retirement and tips for how to prepare well for these needs.
Housing
Components of housing expenses may include mortgage payments, rent, property taxes, homeowners' insurance, and maintenance costs. At Wiser, we like to steer our clients to paying off their mortgages by retirement. Having that cash flow freedom and living debt free in retirement provides freedom to do the things you want to do. The caveat is that even with a paid off house there are still property taxes, insurance, and maintenance expenses.  Also know that "downsizing" doesn't always mean a reduction in home price.
Healthcare
Depending on your retirement age, this expense can vary greatly. Many early retirees are shocked at the cost to obtain medical insurance on the private market which is needed until Medicare eligibility at age 65. The cost of healthcare rises over twice as fast as other living expenses, so by the time you reach your advanced years it is a large percentage of your budget.
Travel and Leisure
Many retirees prioritize travel and leisure activities during retirement. This category covers expenses related to vacations, cruises, recreational activities, dining out, entertainment, and hobbies. Often our clients will add a travel budget for the early decade(s) of retirement.
Food and Groceries
This budget category can vary widely depending on your palate and your budget. While many retirees like to think they'll spend less eating out due to no longer having the time constraints of working late, etc., that doesn't always come to fruition. Many retirees find dining out becomes an activity and a social outlet, so the overall food/grocery budget doesn't decrease.
Transportation
Sure you're no longer commuting to work, but you may have increased costs due to more leisure travel or health-related appointments. Vehicle maintenance, fuel, insurance, and public transportation fares all add up. Later in retirement years, some couples do decide to pare down to a single car to help manage this expense.
Utilities and Household Expenses
Monthly utility bills like electricity, water, gas, and internet service will continue to be necessary in retirement. It also might be necessary to budget more for help with cleaning and/or yard maintenance as you age.
Insurance
The types of policies in this category are numerous: health insurance, life insurance, long-term care insurance, home insurance, vehicles coverage, and personal article insurance. These premiums can add up and become a significant part of the retirement budget.
Personal Care and Wellness
This category fluctuates the most from individual to individual. It includes expenses related to personal care items, grooming, fitness memberships, and wellness services like massages, yoga classes, or alternative therapies. This category can also be seen as one of the more discretionary categories if expenses need to be trimmed.
It's important to set a realistic budget so you're not feeling pinched every month, it also allows you to understand what your top spending categories are in retirement. Waiting to set this budget until a month prior to retirement isn't ideal. A comprehensive financial plan should allow you to get a sense of your retirement spending desires and needs decades before making your big retirement announcement. Adjusting your savings and spending in the years leading up to retirement is what gives you the flexibility to spend what you'd like to spend once you're actually there.
Have more questions? Contact Us
Missie Beach, CFP®, CDFA®
Senior Financial Advisor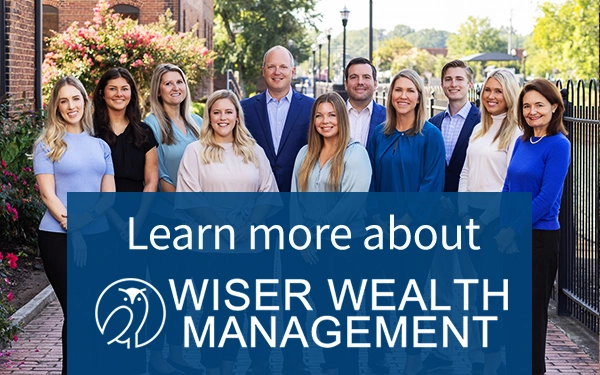 Share This Story, Choose Your Platform!
Wiser Wealth Management, Inc ("Wiser Wealth") is a registered investment advisor with the U.S. Securities and Exchange Commission (SEC). As a registered investment advisor, Wiser Wealth and its employees are subject to various rules, filings, and requirements. You can visit the SEC's website here to obtain further information on our firm or investment advisor's registration.
Wiser Wealth's website provides general information regarding our business along with access to additional investment related information, various financial calculators, and external / third party links. Material presented on this website is believed to be from reliable sources and is meant for informational purposes only. Wiser Wealth does not endorse or accept responsibility for the content of any third-party website and is not affiliated with any third-party website or social media page. Wiser Wealth does not expressly or implicitly adopt or endorse any of the expressions, opinions or content posted by third party websites or on social media pages. While Wiser Wealth uses reasonable efforts to obtain information from sources it believes to be reliable, we make no representation that the information or opinions contained in our publications are accurate, reliable, or complete.
To the extent that you utilize any financial calculators or links in our website, you acknowledge and understand that the information provided to you should not be construed as personal investment advice from Wiser Wealth or any of its investment professionals. Advice provided by Wiser Wealth is given only within the context of our contractual agreement with the client. Wiser Wealth does not offer legal, accounting or tax advice. Consult your own attorney, accountant, and other professionals for these services.
Sign up for our newsletter!
Our latest blogs, podcasts, and educational videos delivered to your inbox weekly.